Parent View
Ofsted are interested in finding out how Parents / Carers view their school. To do this they have launched an online questionnaire called Parent View which gives you the chance to tell them and us what you think about our school.
Parent View asks your opinion on different aspects of our school; from the quality of the teaching, to how bullying and poor behaviour are dealt with. By sharing your views you will be helping us to be reflective and look at how we can continue to improve what we do. This is also a platform which allows you to see what other parents think about our school.
Click on the link below to take part in the questionnaire.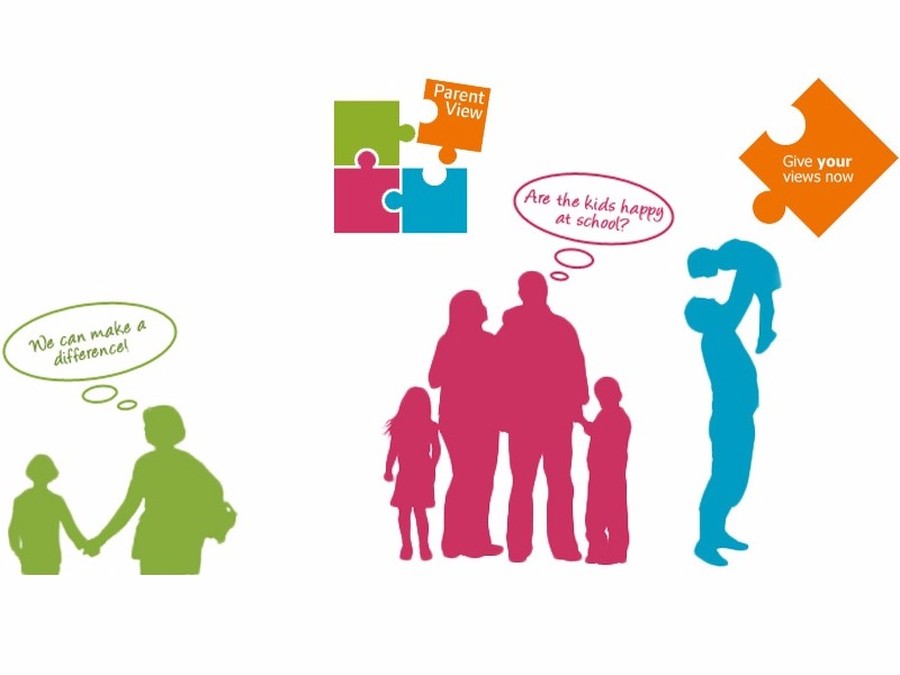 Ofsted Parent View Frequently Asked Questions
Why does the school want the views of parents and carers?
Parents' and carers' perceptions are crucial in coming to a view about the effectiveness of a school. These views will form part of the jigsaw of information Ofsted use to form an overall assessment of a school when they inspect and when it comes to making decisions about which schools to inspect and when.
Are all schools on Parent View?
Yes, but association independent schools do not currently feature on Parent View.
Why do I have to register to use the site?
This is part of site security. The site requires you to enter an email address and a password to complete the questionnaire. If you fill in the questionnaire for the same school more than once using the same email address, the previous entries will be deleted. So, there will only ever be one questionnaire from one email address for a specific school in any school year. The site is also protected from automated form filling software by a 'captcha' that asks you to read two words from the screen and enter them into a box. Other security measures are also in place to identify abuse.
What happens if I change my email address?
Once you have registered you will be able to access your profile page where you can change your email address, password and the number of schools you have children at.
When can I give my views to Ofsted?
You will be able to submit a survey about the school/s you child(ren) attend at any time during the school year. If you submit another survey at a later time in the school year then your previous submission will be replaced if you use the same email address.
Will my views be anonymous?
Yes, school will not have any access to email addresses or see who has completed the survey.
Can more than one parent/carer complete the survey for their child?
Yes, if a child has more than one parent/carer then each one can complete the survey. This is important as they may have different perspectives.
Will I be able to see the results?
Yes, results will be published in real-time and will be available on the website for you, schools and the general public. However, the results are not published until there is a minimum number of responses.
What happens if I want to make a complaint about the school?
Parent View does not replace the current arrangements for raising a complaint or notifying the appropriate body regarding concerns about the safety or well being of a child. Please follow our school procedures which are explained below.
What do I do if I have a concern or worry about my child?
If you have something you wish to discuss with school you should:
1. Arrange to speak to your child's class teacher, in the first instance.
2. If you feel your issue has not been involved, please make an appointment to see the Head of School, Mrs Nadia Underwood, or the Executive Headteacher, Mr Phil Croke, through the school office.